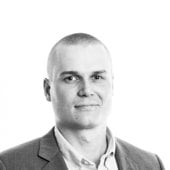 Ola Mellberg
Konsultchef på B3 Commit
Passionate about the ongoing work to develop our organization here at B3, to create a workplace where everyone feels motivated and having fun, a goal that we commit to every day by offering innovative and varied assignments, recurring activities and exiting journeys abroad. 
We strive hard to build a strong culture. We believe in freedom and balance in life and that employees who are well perform better.

Our assignments vary, such as e-commerce, digitalization of services or internal processes, integrations and mobile apps. Our customers operate in a variety of industries from manufacturing industry to retail, distribution and health.